And… done!
Tomorrow I'll probably write a post-mortem, I'm dead tired…

A total of 29 hours yielded "Pressure", a game where you control a ship that's a nightmare to control!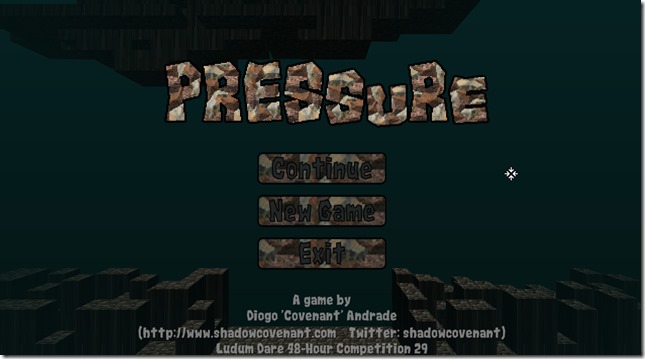 If you took part on the LD 48, you can vote here: http://www.ludumdare.com/compo/ludum-dare-29/?action=preview&uid=326
Game can be downloaded from: http://www.shadowcovenant.com/ld/Pressure.zip, and the source code can be downloaded from http://www.shadowcovenant.com/ld/Pressure_Source.zip.
This is a nice entry… don't think it's as good/fun as "Particles", but it's probably the best looking entry I've done (if not the more polished)…
Have fun all, good luck to those that are still working on their games, and for the Jammers!
Covenant, out!